Finding the right niche for your dropshipping business can be quite a daunting task, given that there are literally thousands upon thousands of categories and niches to choose from. Even if you already have a skin in the game, you might need to research on related sub niches for your main category so that you can tap into the opportunity if it exists. With SellersDash niche research tool, you can easily analyze all AliExpress product categories, see their past trends stats, trends forecast for the next six months, their volatility and more.
To start using the tool, simply go to "Niche Research" from the SellersDash dashboard. After that you will be presented with a list of top-level categories on SellersDash and can immediately glean important info such as volatility, average growth rate etc. You can also see market trend forecasts for the next six months for the category. If you want to drill down into the category, just click on the Orange Plus button to browse through all the subcategories under that category. You can sort the categories by ascending or descending orders of their volatility, growth rates, average trends score and more.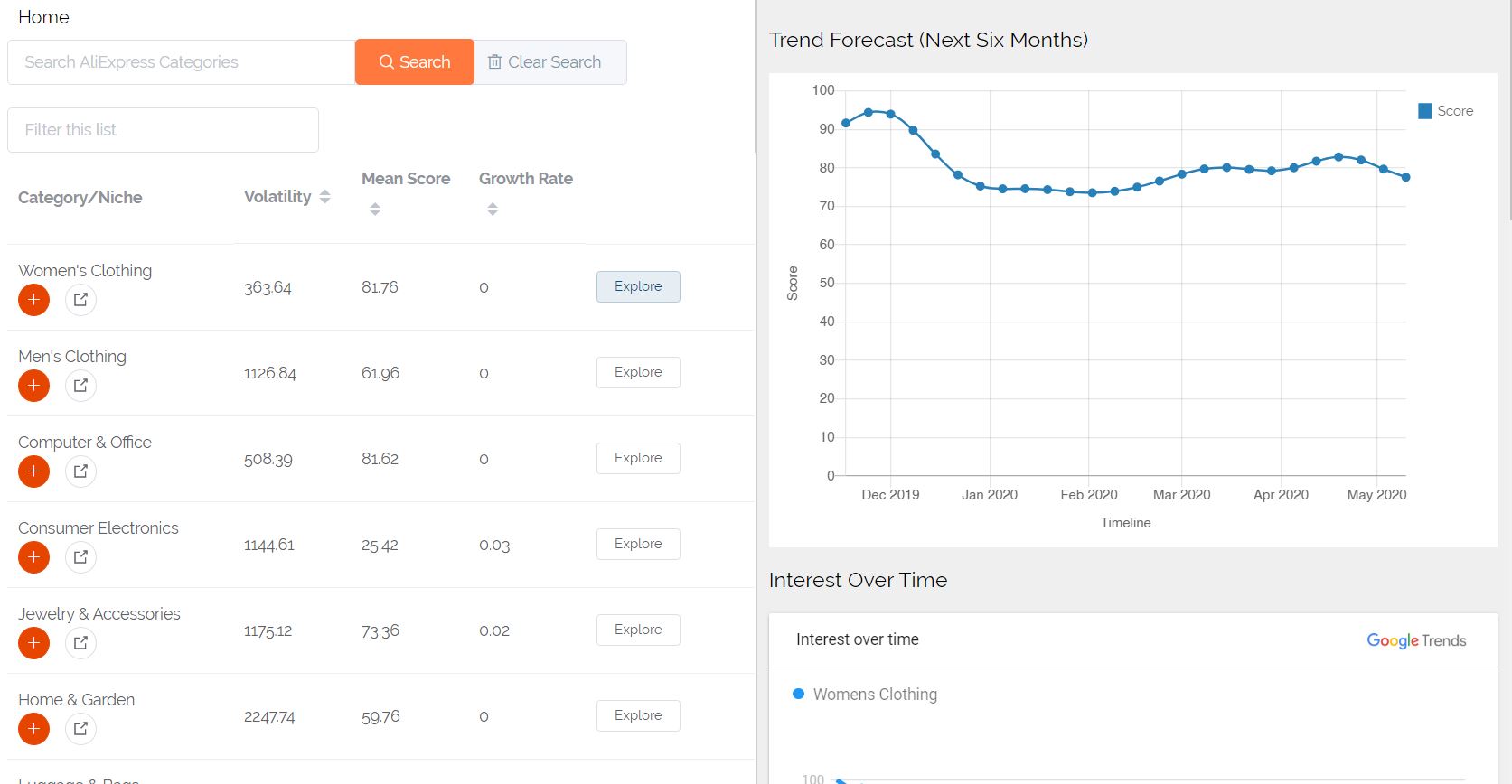 This is more of a premium feature so with the free version, you can only see 5 categories in each listing. You can upgrade to the Silver version to get access to all the categories and their subcategories for niche research and unlock a suite of other premium features.