Using SellersDash, you can automatically fulfill orders that have been shipped by AliExpress. Besides that, if you want, you can also manually fulfill the orders.
As you may know, on Shopify, fulfilling an order means that the order has been shipped. Whenever any AliExpress vendor ships your order, AliExpress sends an automatic notification to you(the AliExpress buyer) but not to your Shopify store customer. But SellersDash can help you with that. To check if any of your recent orders has been shipped by your AliExpress supplier, all you need to do is open AliExpress and login. After that SellersDash automatically checks for each pending order in your SellersDash/Shopify history and checks its Shipping status against AliExpress. When it detects that an order has been shipped, it automatically marks that order as fulfilled on Shopify and as a result, your customer receives an email notification regarding the same fom Shoipfy. It is also automatically reflected in Shopify order summary page.
Currently, SellersDash supports the following carriers for automatic fulfillment via Shopify with tracking URLs:
4PX Singapore Post OM Pro
China Post Ordinary Small Packet Plus
China Post Registered Air Mail
DHL
Fedex IE
Fedex IP
PostNL
Singapore Post
TNT
USPS
Bpost International
AliExpress Standard Shipping
ePacket
SunYou Economic Air Mail
Manually Fulfill Shipped Orders on Shopify via SellersDash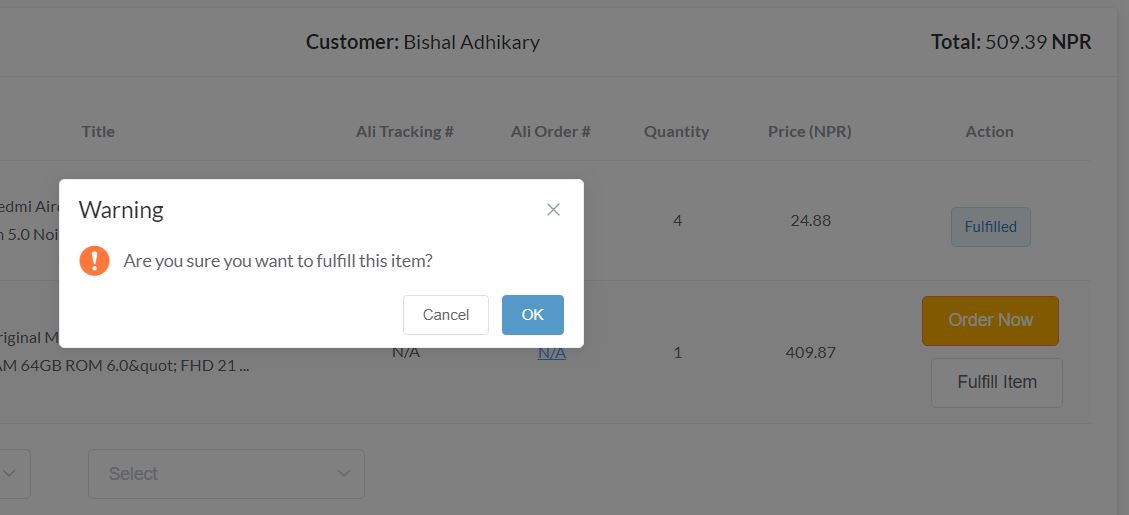 Besides automatic fulfillment, manual fulfillment option is also available. All you need to do is click on the Fulfill button next to each line item to do that. This option is only available if SellersDash isn't able to retrieve the tracking info from AliExpress(which generally only happens if the product hasn't been shipped by the supplier yet). So if you manually fulfill, Shopify will still send a fulfillment notification to your customer, but the notification email will not contain the tracking information.