Its a well known fact that most of the dropshipping stores are based out of USA and USA is the undisputed king when it comes to commanding the highest volume of ecommerce sales. Timely delivery is the key to giving the best online shopping experience to your customers. Goods shipped from most AliExpress suppliers from China take a long time to be delivered in the US(at least longer than what it would take from a US based supplier).
Thankfully there are a lot of suppliers on AliExpress that ship products from US based warehouses as well. With SellersDash, you can easily find such products and import them to your store in just a few clicks. On SellersDash, click on Hot Ali Products from the sidebar menu. Now select "Ships from USA" from the dropdown to populate US based AliExpress dropshipping products. You can also filter the results by various AliExpress categories such as "Men's Clothing", "Women's Clothing", "Cellphones and Telecommunications", "Consumer Electronics" and more. Additionally you can also filter the results by keyword.
Australian Dropshipping Suppliers on AliExpress
Using SellersDash, you can easily find products on AliExpress being sold by Australian Dropshipping Suppliers and those that ship from Australia. So, if your target area for dropshipping customers is Australia, this can be a Godsend. There is no easy way to filter products from Australian Dropshipping Suppliers on AliExpress. Click on AliProducts and then select "Ships from Australia" from the dropdown. You can also filter the results by Category or keyword.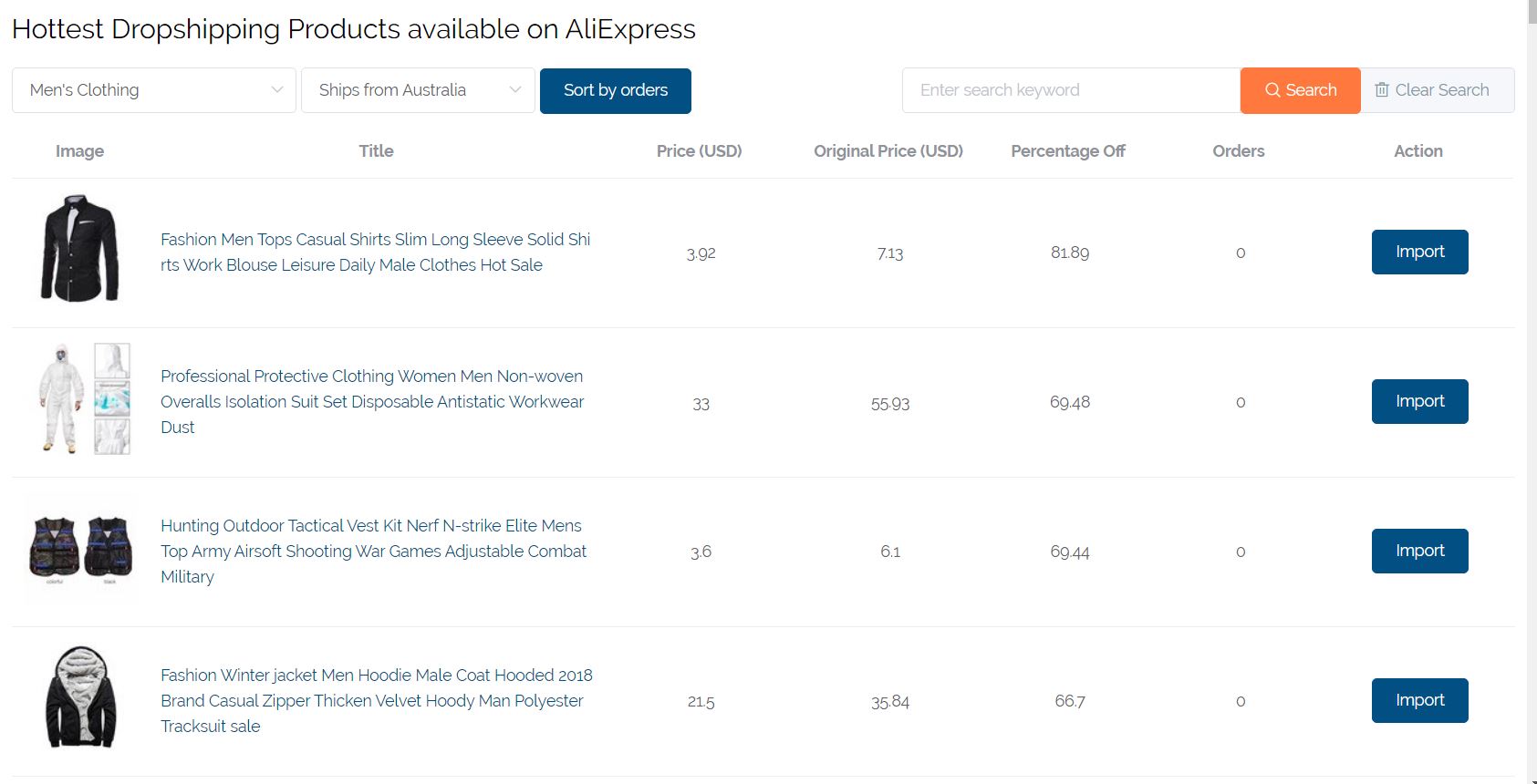 AliExpress Brazilian Dropshipping Suppliers
Online shopping is an integral part of lives of nearly 40% of Brazil's population. Brazil's E-Commerce market is not dominated by American E-Commerce giants yet. It is the most significant E-Commerce market in Latin America and accounts for almost one third of all E-Commerce market in the Latin region. Dropshipping can be a viable business model for online entrepreneurs in Brazil. You can easily import AliExpress products that ship from Brazil or the ones that ship from China with just a few clicks using SellersDash.