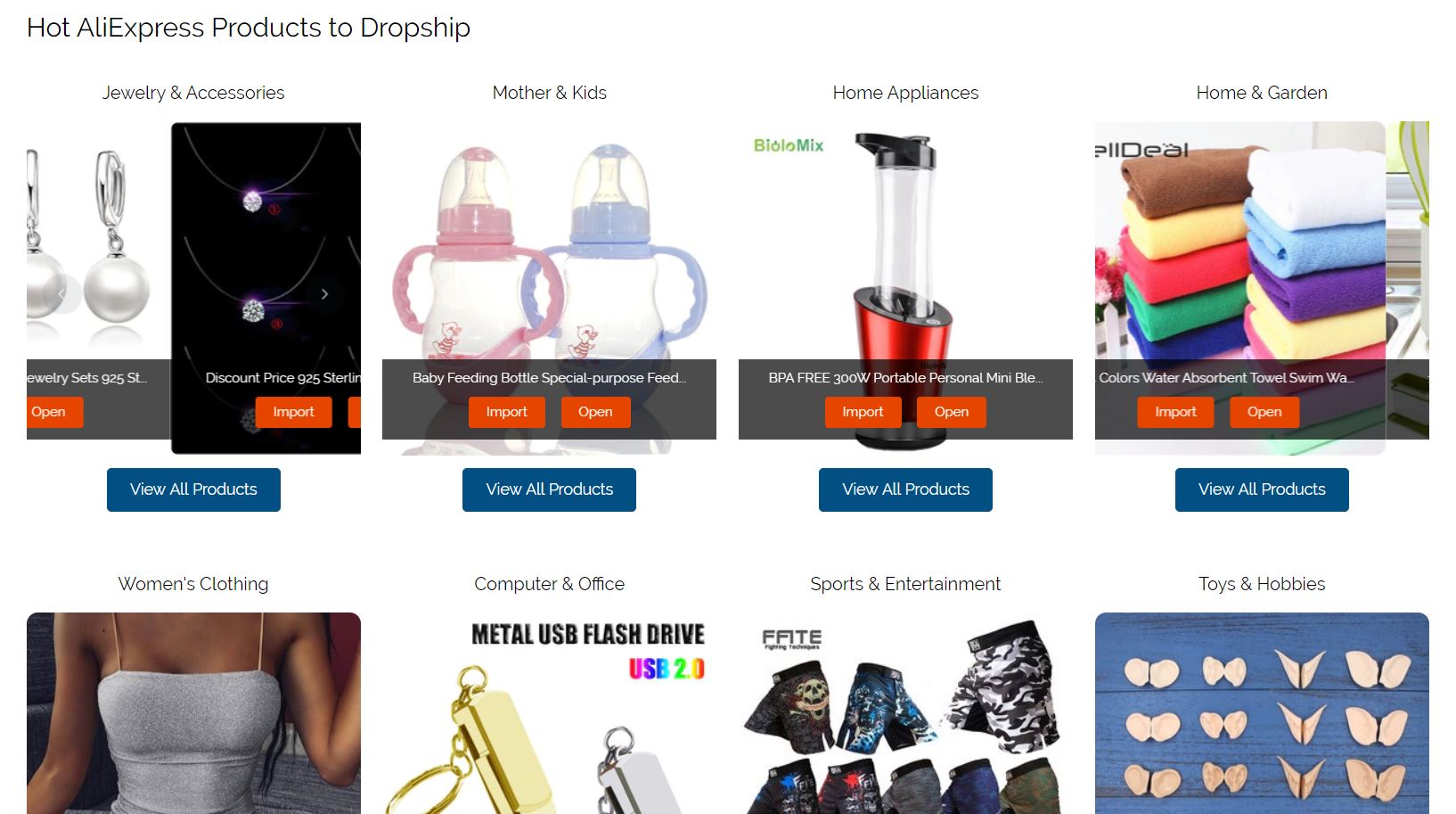 With SellersDash, you can find proven and highly profitable dropshipping products that other dropshippers have been leveraging on. You can see a display of Hot AliExpress dropshipping products on the SellersDash dashboard for various categories such as Sports & Entertainment, Men's Clothing, Women's Clothing, Electronic components & Supplies, Consumer Electronics, Apparel and accessories and more. Simply click on the Import button in the carousel to import them to your SellersDash account and then head over to Products>Imported to edit the product, setup your markup prices using Pricing Rules and export to Shopify. You can also click on "View All Products" to filter a list of hot AliExpress dropshipping products for each top level category on AliExpress. The categories include:
Women's Clothing
Men's Clothing
Cellphones & Telecommunications
Computer & Office
Consumer Electronics
Jewelry & Accessories
Home & Garden
Luggage & Bags
Shoes
Mother & Kids
Sports & Entertainment
Beauty & Health
Watches
Toys & Hobbies
Weddings & Events
Novelty & Special Use
Automobiles & Motorcycles
Lights & Lighting
Furniture
Electronic Components & Supplies
Office & School Supplies
Home Appliances
Home Improvement
Food
Apparel & Accessories
Security & Protection
Tools
Hair Extensions & Wigs
Home Campaign Store
Market
Automobiles & Motorcycles store
Apparel Accessories
Underwear & Sleepwears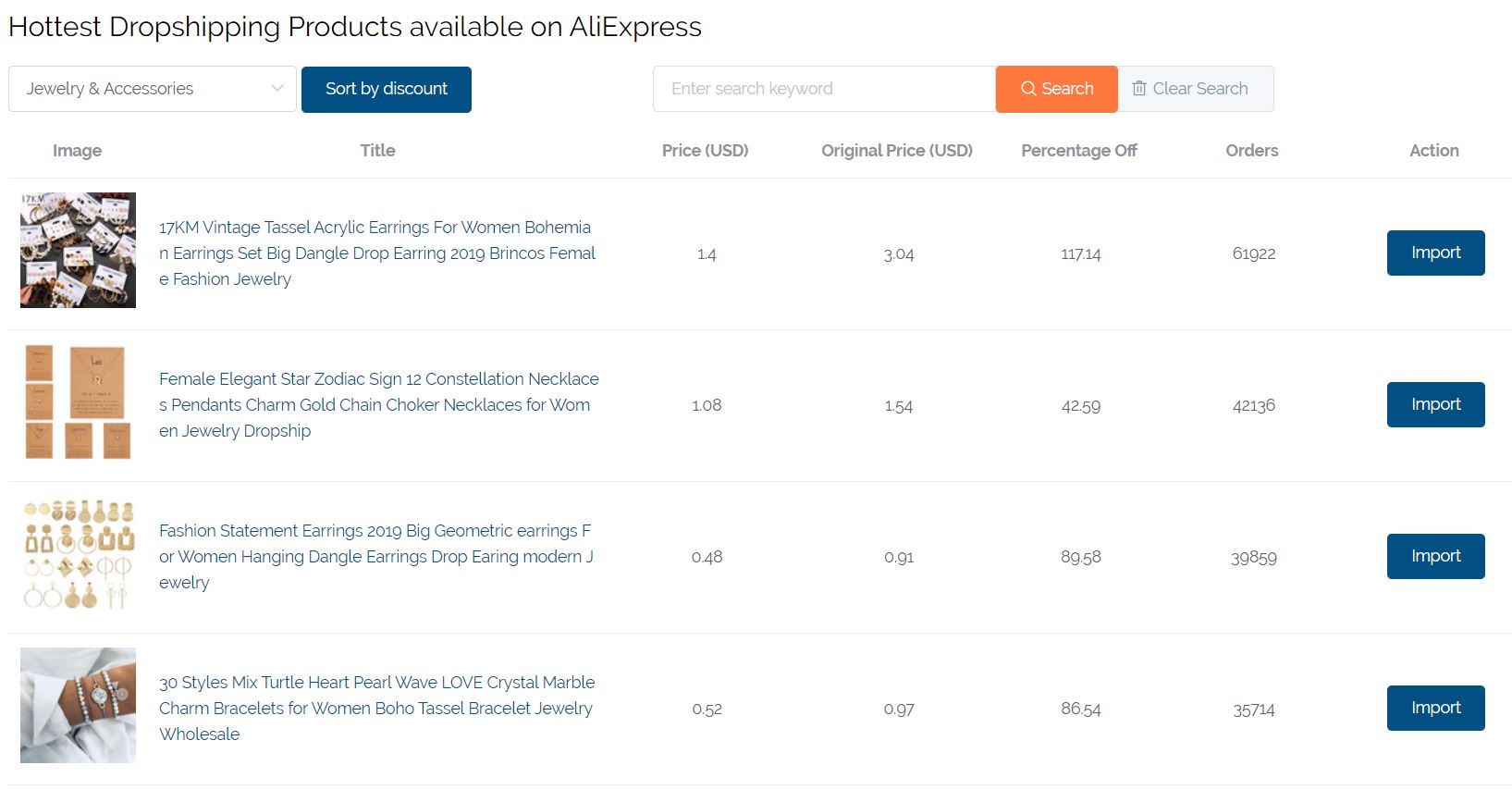 The Basic version only shows 10 products in each category. To access the full list of hot dropshipping AliExpress products, an upgrade to the Silver version is required. The products can be either sorted by the descending order of number of orders or by descending order of discount percentage. Sorting by discount percentage however requires one to be on the Silver subscription. These are the proven, tried and tested products with thousands of successful orders and those that are popular among dropshippers. So, selecting products from this list to dropship for your store will save you a lot of time and energy rather than listlessly searching for quality products to dropship on AliExpress.