No matter how sophisticated a dropshipping tool you use, if you can't select the right products to sell, you can never succeed at dropshipping. Using eBay and watchcount, you can easily find the right products to sell on your Shopify Dropshipping store.
First headover to watchcount.com and enter a keyword of your choice. We will search for the keyword "pendant" here. Watchcount offers the option to select from multiple eBay marketplaces so make sure to select the one of your choice first. We will go with English("EN") here.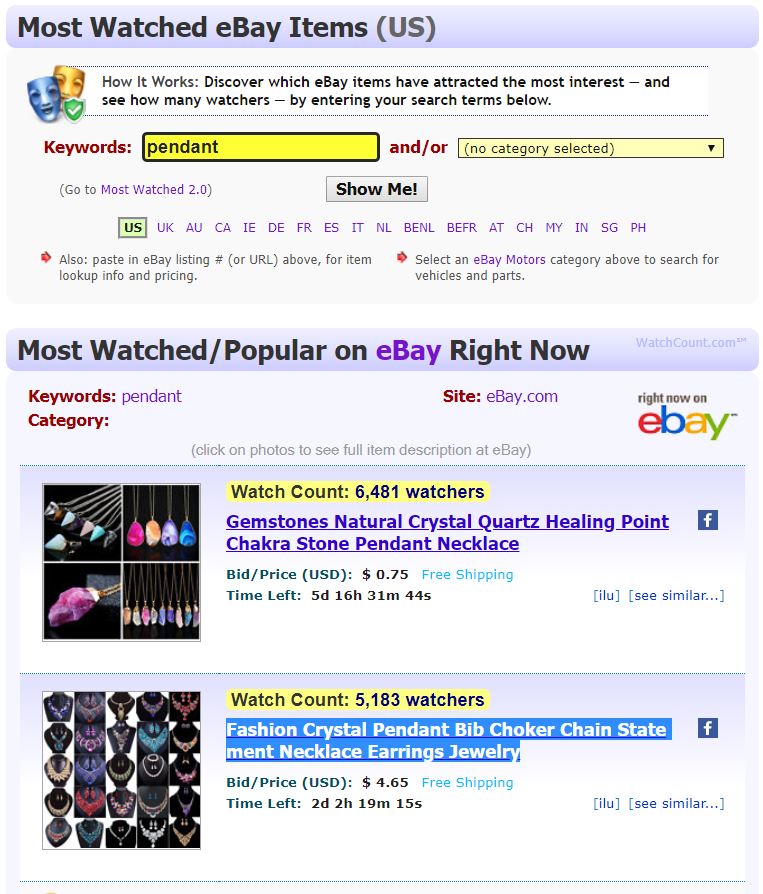 Now visit a couple of those product pages by clicking on the titles to get an idea on how many of those products have sold so far. We are going with the second title shown in the image i.e. "Fashion Crystal Pendant Bib Choker Chain Statement Necklace Earrings Jewelry".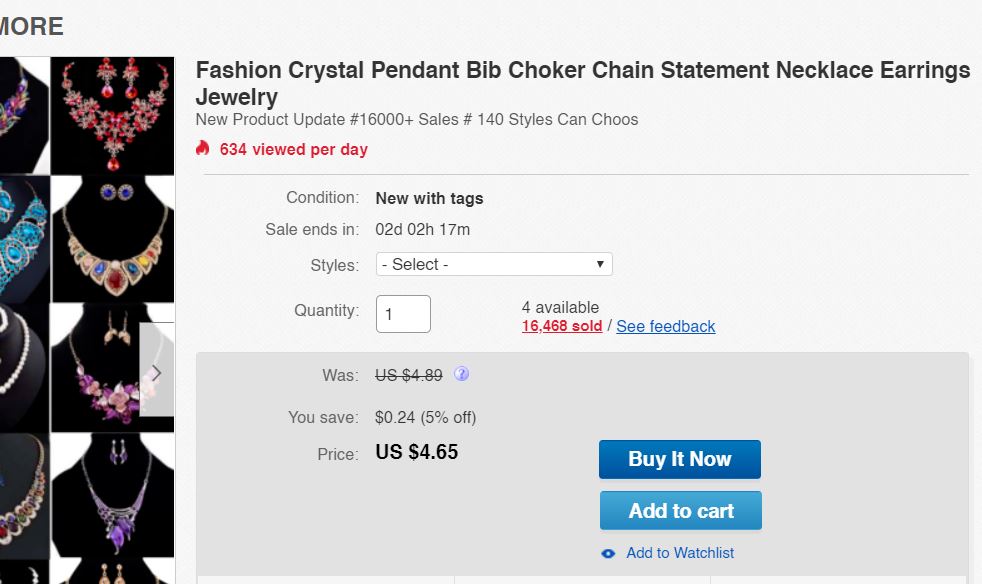 You can see that it has 16,468 units sold so far which is great. Now lets go find a similar product on AliExpress. For that you can use AliExpress' search bar as well but I would suggest using Google for better search results. We will perform the following search:
site:aliexpress.com Fashion Crystal Pendant Bib Choker Chain Statement Necklace Earrings Jewelry
The site:aliexpress.com part narrows down the search results so that only the pages from AliExpress.com are displayed. Thankfully we find a very close match of the product on AliExpress via Google - https://www.aliexpress.com/item/33034273837.html.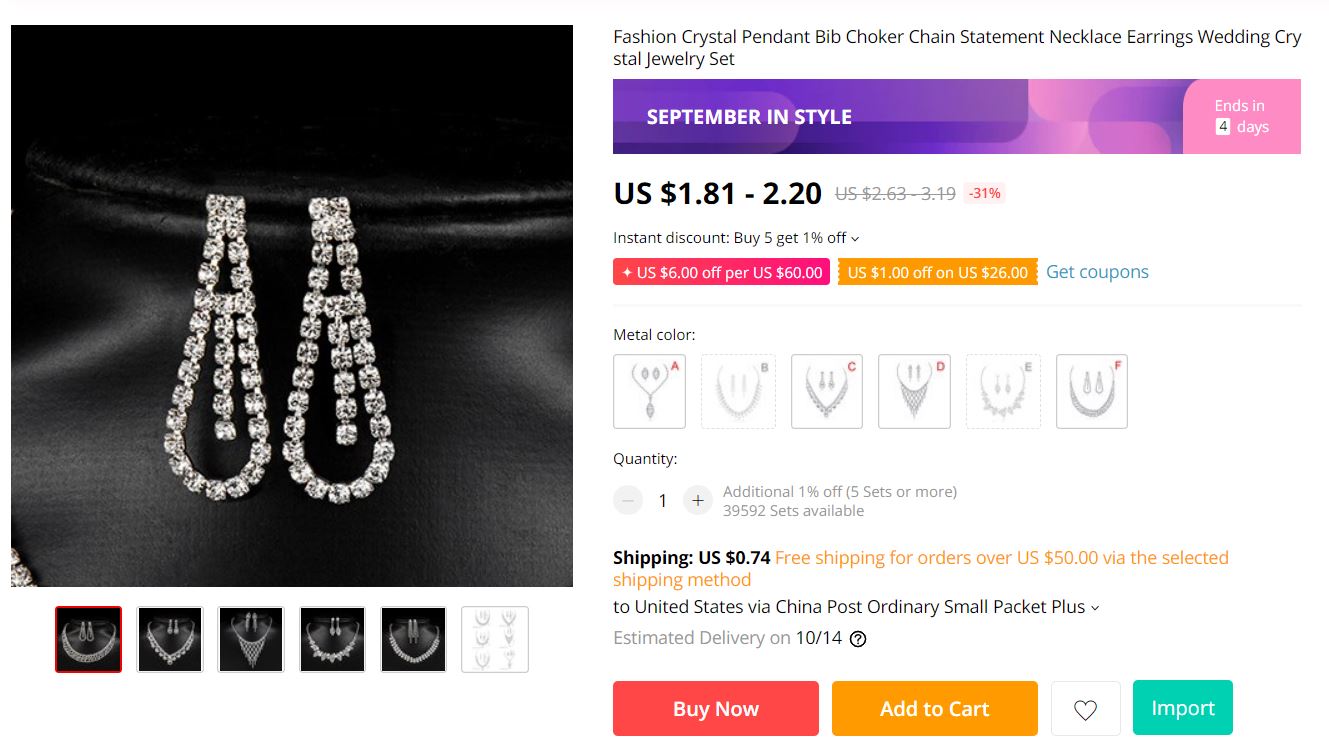 You now have a product that has a great track record on eBay. You can now put up a markup price and outbid the top seller for that product and sell it on eBay. From rough calculations, you can easily price this product at double the price(including shipping) and still make profit while outranking the top seller. Alternately, you can also import this product to your Shopify store using SellersDash and sell it from there and make bank :).
Happy Dropshipping!